Wilmington Domestic Violence Lawyers
Providing Skillful Defense for Domestic Violence Cases in North Carolina
If you are facing domestic violence charges, you will need a team of experienced and hands-on defense Wilmington domestic violence attorneys to represent your case. At Whitley Coleman, we are dedicated to protecting our clients in criminal court. One of our main strategies for trial preparation is to prepare both sides of the case – from a prosecutorial and a defense angle – to ensure we have a thorough defense for you. In fact, Attorney John Coleman was a former prosecutor for 10 years and brings that experience to the firm with Attorney Jessica Whitley Coleman.
---
Let us defend you against your domestic violence charges. Contact us online or at (910) 218-9973 for a free consultation today.
---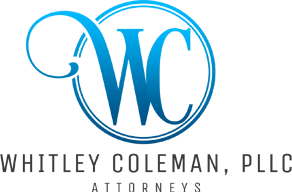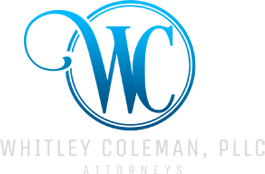 Choosing Whitley Coleman was a great choice because they informed me of everything I needed to know and it was a one time fee. I didn't have to do anything after that. They took care of everything for me.
What Constitutes a Crime of Domestic Violence?
Under North Carolina law, domestic violence refers to certain violent acts committed between individuals who are intimate partners (those with a personal relationship). Such acts could include:
intentionally causing or attempting to cause bodily injury;
putting the alleged victim or a member of their family or household in fear of imminent bodily injury or continued harassment such that it causes substantial emotional distress; or
committing sex-related crimes like first or second-degree rape, sexual offense with a child, a first or second-degree sexual offense, sexual battery, or statutory rape.
Put Our Experience to Work For You
N.C. Gen. Stat. § 50B-1 specifies intimate partners in the context of domestic violence as:
current or former spouses;
persons of the opposite sex who reside together or have resided together;
persons of the opposite sex who are in or were in a dating relationship;
parents, children, grandparents, and grandchildren;
current or former household members.
Be aware that convictions for domestic violence will remain on a defendant's criminal record. According to N.C. Gen. Stat. § § 15A-1343(b1), 15A-1382.1, a judge may also order special terms of probation, including:
medical or psychiatric treatment at a specified institution (if necessary);
rehabilitation, counseling, treatment, training, or residence for people on probation;
successful completion of a Drug Treatment Court Program;
abstaining from consuming alcohol and submitting to continuous alcohol monitoring; and
requiring the defendant to remain at home except for specified purposes, such as employment or school.
Violating a Protective Order in North Carolina
Alleged victims or individuals in fear of domestic violence have the right to petition for protective orders that can limit the defendant's ability to contact them or be near them. If granted, these are court orders that must be obeyed, and they could include provisions like:
granting one of the parties possession of the home and excluding the other from living there;
awarding temporary child custody and visitation;
prohibiting a party from threatening, abusing, or following the other;
prohibiting a party from harassing the other by telephone, by visiting their workplace or home, or by other methods;
prohibiting the defendant from buying a firearm during a specified period.
Any violation of a protective order constitutes a Class A1 misdemeanor, which is punishable by up to 60 days in jail. On the other hand, if the defendant enters the premises of a place marked as a safe place for the petitioner (such as their home), the defendant will be guilty of a Class H felony punishable by 5-6 months in prison.
Additionally, note that if the defendant commits a felony while under a protective order prohibiting that activity, the felony will be punished one class higher than standard. However, under the following circumstances the violation may instead be punished as a Class H felony:
the felony is a Class A or Class B1 felony;
the defendant has two or more prior convictions for a protective order violation;
the defendant possesses a deadly weapon while violating a provision to stay away.
---
Facing charges for domestic violence? Get the defense you need, by contacting the Wilmington domestic violence lawyers at Whitley Coleman today.
---
Call Whitley Coleman for Legal Representation Today
If you have been accused of a domestic violence crime in Wilmington, whether for an alleged simple assault of a spouse or for violating a protective order by being in a prohibited location, our firm can help defend your case. You may be facing false or harsh accusations, or you may have accidentally appeared in a place the petitioner was also in at the time. Whatever your situation, our attorneys at Whitley Coleman can help you craft a strong defense before the court and protect your rights in the face of criminal charges.
Schedule a free consultation online or at (910) 218-9973 to discuss your defense options today.
Types Of
Criminal Defense
Cases We Win
Put Our Expertise to Work for You!
Schedule a Free Consultation to Get Started Today
We're Here to Guide You!
Defense Attorneys
Dedicated to Your Case Schedule Your Complimentary Case
Evaluation with Our Team Today