School Board Hearings in Wilmington
If the school board has accused you or your child of committing a crime or infraction leading to disciplinary action, you have the right to take legal action in your defense. School board hearings have significant consequences, as they could lead to suspension or expulsion and leave a mark on your record that may impact your future opportunities. At Whitley Coleman, we represent clients in a variety of school board hearings in Wilmington, such as expulsion hearings. For experienced and patient legal representation in your school board hearing, reach out to our team at Whitley Coleman.
Give us a call at (910) 218-9973 or fill out this contact form for a free consultation to get started.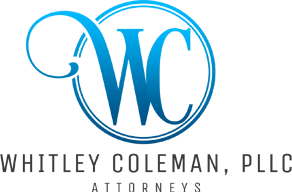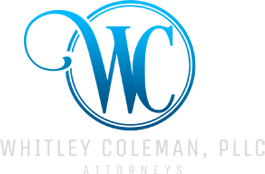 Choosing Whitley Coleman was a great choice because they informed me of everything I needed to know and it was a one time fee. I didn't have to do anything after that. They took care of everything for me.
Your Golden Rule to School – Your Right to Representation
School Expulsion Hearings
N.C.G.S. 115C-390.11 addresses the expulsion procedure for juveniles. The statute says:
"A local board of education may expel any student 14 years of age or older whose continued presence in school constitutes a clear threat to the safety of other students or school staff."
Such threats of safety might be committing a crime on or near school grounds, unlawfully brandishing a deadly weapon, bringing illegal drugs onto campus, etc.
Before officially expelling a student, though, the school board must conduct a hearing to determine whether the student's continued presence in school does constitute a clear threat to the safety of other students or school staff, which must be based on clear and convincing evidence.
Additionally, prior to ordering expulsion, the board of education should consider any alternative education services for the student (so long as these alternatives do not present a safety risk to the other members of the school). If this is to occur on school property, the student will likely be under the supervision of school personnel at all times.
Note that during the expulsion process, the student will not be entitled to be present on school property and will not be considered a student of the local board of education.
If expelled, all students have the right to petition for readmission, under N.C.G.S. 115C-390.12. Also, throughout every step of the hearing, as well as afterwards to appeal a decision or petition for readmission, students have the right to legal representation and counsel.
Facing a School Board Hearing in Wilmington?
If you or your child are facing disciplinary action from your local school board, contact Whitley Coleman for legal advice. We have experience handling a number of juvenile cases and can guide you through the hearing process. Whether you are facing suspension, expulsion, or some other school board hearing for a juvenile crime or school-related infraction, you have a right to tell your side of the story. Let us protect your rights in the process.
Call Whitley Coleman at (910) 218-9973 or contact our firm online for a free consultation to discuss your legal options.
Types Of
Criminal Defense
Cases We Win
Put Our Expertise to Work for You!
Schedule a Free Consultation to Get Started Today
We're Here to Guide You!
Defense Attorneys
Dedicated to Your Case Schedule Your Complimentary Case
Evaluation with Our Team Today