Wilmington Drug Crimes Lawyer
Defense to Drug Crime Accusations in North Carolina
If you have been charged with a drug crime, Whitley Coleman law can help you. We have been representing clients throughout Brunswick and Pender Counties for years, securing numerous successes and dismissals.
Attorneys Jessica Whitley Coleman and John Coleman are a powerhouse team of hands-on trial lawyers equipped with years of practice and former prosecution experience. In fact, one of our main ways of preparing for trial is tackling both angles of the case – that is, what we will bring to the table on your behalf and what we anticipate the other party will. We are committed to your fight and your success; trust us to counsel you through every step of the legal process today.
When you choose us to handle your drug crime case, you can trust that we will put our expertise to work for you. We will thoroughly investigate the circumstances surrounding your arrest, challenge any evidence obtained unlawfully, and develop a strong defense strategy tailored to your situation.
Schedule a free consultation with our skilled attorneys today. We are here to provide you with the legal assistance you need during this challenging time.
Call

(910) 218-9973

to speak with a member of our Wilmington criminal defense lawyers.
Understanding Drug Crime Charges in North Carolina
Being charged with a drug crime in North Carolina can have serious consequences, including fines, probation, and even imprisonment. It is important to understand the different types of drug crimes and the potential defenses that may be available to you.
At Whitley Coleman, our experienced Wilmington drug crime lawyers have successfully defended clients facing a wide range of drug-related charges, including:
Possession of illegal drugs
Drug trafficking
Manufacturing or cultivating drugs
Prescription drug fraud
Drug-related conspiracy
Is Possession of a Controlled Substance a Felony in North Carolina?
Yes, possession of a controlled substance is a felony in North Carolina. The severity of the felony depends on the type and quantity of the drug.
Suppose you are facing a charge of possessing a controlled substance in North Carolina. In that case, consulting with an experienced Wilmington criminal defense attorney is essential. An attorney can help you understand your rights and options and can represent you in court.
---
Arrested for a drug crime? Contact our Wilmington drug crimes attorneys at Whitley Coleman by phone (910) 218-9973 or online.
---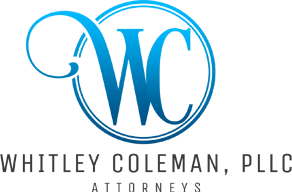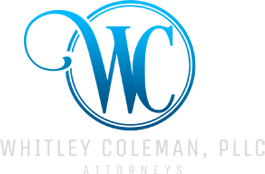 Choosing Whitley Coleman was a great choice because they informed me of everything I needed to know and it was a one time fee. I didn't have to do anything after that. They took care of everything for me.
Attorneys Jessica Whitley Coleman and John Coleman are a strong and powerful team. The two lead the firm with dedicated experience and take on big cases for their clients. In fact, they have secured a number of dismissals for crimes as serious as felonies, as well as won a 6-figure personal injury settlement. John also has nearly 10 years of former prosecutor experience and is a member of the Police Advisory Commission. With their combined experience and accolades, both Jessica and John bring significant skill to your case as your advocates. Additionally, for big cases, both attorneys will work on your single case to ensure that as many avenues as possible are addressed.
Schedule a Free Consultation. Spanish Services Available for PI Lawsuits.
Don't wait to take legal action; whether you need representation to defend against criminal charges or seek to file a personal injury claim, Whitley Coleman can take on your case. We handle numerous types of legal cases, from DUI to traffic violations to drug crimes, including juvenile offenses. We've fought hard for our clients in the past and we will fight hard for you, too. Let's protect your rights and your future today. We also offer Spanish services for personal injury cases.
Call
(910) 218-9973

for Legal Assistance Today
Drug charges could leave serious marks on your criminal record and leave you with years in jail and hundreds in fines. If you have been accused of drug possession in Wilmington, do not hesitate to contact our team at Whitley Coleman to discuss your potential defense strategies. For instance, we could argue that improper police procedure was followed (illegal search and seizure) or that you were not aware of the drug in your possession. In any case, we will do our best to argue for mitigated and even dismissed charges for you.
Schedule a free consultation with Whitley Coleman online or at (910) 218-9973 to discuss your case in more detail with our attorneys.
Types Of
Criminal Defense
Cases We Win
Put Our Expertise to Work for You!
Schedule a Free Consultation to Get Started Today
We're Here to Guide You!
Defense Attorneys
Dedicated to Your Case Schedule Your Complimentary Case
Evaluation with Our Team Today