Wilmington Personal Injury Attorneys
Fighting for Compensation after Injuries in North Carolina
We represent members of our community injured in a wide range of accidents. We also represent family members in wrongful death claims. We provide a free consultation and assist in the recovery of a variety of funds including pain and suffering, medical expenses, resulting disabilities, economic loss, property loss, and lost wages.
Our Wilmington personal injury lawyers understand how frightening facing a sudden, life-changing accident can be. We take the time to thoroughly review your case and obtain the best possible outcome for you and your family. At Whitley Law we passionately pursue your case and you pay no fee unless we recover on your behalf.
---
Injured? To start fighting for the compensation you deserve, contact Whitley Coleman today.
---
Accessible Counsel Available 24/7

Strategic Defense with Proven Results

Experienced & Devoted Attorneys

A Full Team in
Your Corner
We Represent Individuals Injured in:
Vehicle Accidents
More than a thousand vehicle accidents occur on North Carolina roadways each year. There is little a safe driver can do to protect themselves from the negligent acts of other drivers. We know what questions to ask. Our Wilmington personal injury attorneys have years of experience dealing with insurance companies and medical providers. We will eliminate the confusion and stress associated with falling victim to another's carelessness so that you can focus on your recovery and reclaiming your life. We have helped many members of our communities in Brunswick, Bladen, Columbus, New Hanover, Onslow, Pender, and Wake Counties obtain fair compensation.
Pedestrian and Bicycle Accidents
Pedestrians and bicyclists are particularly vulnerable to careless acts committed by negligent and distracted drivers. We know what questions to ask to protect your rights and aggressively pursue the compensation you deserve.
Motorcycle Accidents
Motorcyclists are much more vulnerable to serious injury or death than other motorists involved in vehicle accidents. According to data from the National Highway Traffic Safety Administration, in 2010 motorcyclists were thirty times more likely to be killed in an accident and five times more likely to be injured than people riding in vehicles. Not only that, the laws related to motorcycle operation and accidents can be complicated. We understand the law, how to form a strong case, and have obtained successful outcomes for clients involved in motorcycle accidents.
---
To learn more about how we can help you with your personal injury case, contact our Wilmington personal injury attorneys today.
---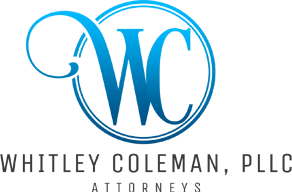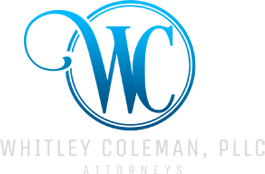 Choosing Whitley Coleman was a great choice because they informed me of everything I needed to know and it was a one time fee. I didn't have to do anything after that. They took care of everything for me.
Put Our Expertise to Work for You!
Schedule a Free Consultation to Get Started Today
We're Here to Guide You!