Wilmington Expungement Lawyers
There Is Always Hope After Conviction – Let's Get You Back on Your Feet
Conviction may feel like the end; you've been sentenced to jail and ordered to pay fines, and you now have a mark on your criminal record. However, do not feel overwhelmed; there is still hope after conviction, and we can help you fight for it. At Whitley Coleman, our Wilmington expungement attorneys will guide you through the expungement process and put up a strong argument for expunging an arrest, charge, or conviction from your record.
---
Looking to expunge your conviction? Call us at (910) 218-9973 or contact us online to schedule a free initial consultation today.
---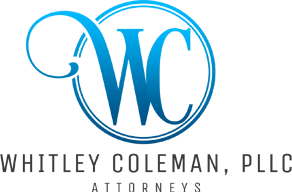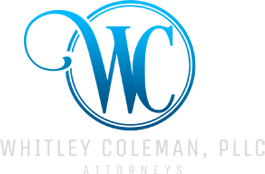 Choosing Whitley Coleman was a great choice because they informed me of everything I needed to know and it was a one time fee. I didn't have to do anything after that. They took care of everything for me.
What Does Expungement Do in North Carolina?
Expungement, also called expunction, is a legal process that erases a criminal conviction from your record and seals the state's records of your arrest, charge, or and/or conviction. If granted, an expungement allows you to omit any mention of the expunged arrest, charge, or conviction. However, there is a limit to the powers of expungement, and the expunged case may be brought up for decisions like federal immigration. Expungement is also available in juvenile cases.
There are a range of offenses that can be expunged in North Carolina, such as drug possession or crimes committed by minors. However, eligibility really depends on the type of offense you seek to expunge and the circumstances around the act.
What Are Expungeable Convictions?
North Carolina law specifies charges and convictions that are eligible for expungement in most circumstances. Anyone convicted of the following offenses (view the exhaustive list here) could speak to a lawyer about pursuing expungement of that crime:
misdemeanor convictions;
gang offenses;
drug offenses that were dismissed or where the defendant was acquitted;
drug or drug paraphernalia convictions;
toxic vapors or drug paraphernalia offenses that were dismissed or where the defendant was acquitted;
toxic vapors convictions;
nonviolent felonies or nonviolent misdemeanors;
prostitution offenses;
identity theft charge resulting in a not-guilty dismissal or where the charges were set aside by the court;
convictions after pardons of innocence.
The North Carolina Filing Process
The expungement filing process will differ depending on the crime you seek to erase. For instance, some allow you to petition the court for expungement almost immediately after the case concludes when the charges are dismissed. Others, however, require waiting periods, usually some years or upon the completion of a sentence (including probation or post-release parole). To learn more about the specific waiting period for the conviction you seek to expunge, consult our team at Whitley Coleman.
It typically costs $175 to petition for expungement, though there are a few exceptions, such as charges that were dismissed or ended in a "not guilty" verdict. Some expungement petitions will also warrant a hearing before a judge, but other types like those with dismissed charges can be decided without a hearing.
The expungement process may take several months, depending on the time required for a review of your criminal record and whether your case requires a hearing. The process may also extend if you seek to appeal a denial of expungement, and it is best to consult a Wilmington expungement attorney in such a situation because appeal deadlines are usually shorter.
---
If you have questions about the expungement process in North Carolina, contact us today to start discussing your case.
---
How We Will Help You Get the Clean Slate You Deserve
Everyone deserves a clean slate; past mistakes should not define your future recovery. In fact, it is often harder to start on the right foot when you are held back by a label or stigma from your past. At Whitley Coleman, we firmly believe in our clients and their right to start fresh. We can help you through the expungement process from beginning to end. We will determine your eligibility for expungement, ensure you gather all the necessary documents for a petition, and represent you in a hearing, if necessary. Let us guide you to the light at the end of the tunnel; conviction is not the end, and you still have a bright future ahead of you.
Schedule a free consultation at (910) 218-9973 or online to get started on your expungement with Whitley Coleman.
Types Of
Criminal Defense
Cases We Win
Put Our Expertise to Work for You!
Schedule a Free Consultation to Get Started Today
We're Here to Guide You!
Defense Attorneys
Dedicated to Your Case Schedule Your Complimentary Case
Evaluation with Our Team Today