Wilmington Violent Crimes Lawyers
Providing Defense to Serious Violent Crimes
At Whitley Coleman, we have been representing clients in trial for years. Wilmington violent crime attorneys Jessica Whitley Coleman and John Coleman are a powerhouse duo who take a hands-on approach to all their cases, and they also have former prosecution experience on their side. This will certainly work to your advantage, as they can better anticipate what the prosecution might bring against you and strategize a defense against those presumptions in advance. We have dismissed felonies for clients in the past and can do our best for you, too.
---
Facing charges for a violent crime? Schedule a free consultation online or call us at (910) 218-9973 to discuss your defense options today.
---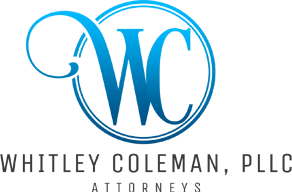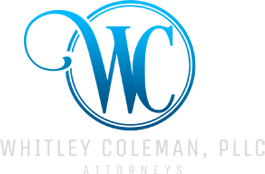 Choosing Whitley Coleman was a great choice because they informed me of everything I needed to know and it was a one time fee. I didn't have to do anything after that. They took care of everything for me.
Put a Former Prosecutor on Your Case. Numerous Felonies Dismissed with Our Advocacy.
What is Considered Misdemeanor Assault & Battery in North Carolina?
N.C.G.S. Ann. § § 14-32 and 14-33 address 3 types of misdemeanor assault and battery:
assault and battery that involves physically injuring someone else;
attempt to commit an assault and battery or a show of force indicating that an assault and battery is imminent; and
affray, a fight between 2 or more people in a public place, likely to frighten others.
In most cases, any of the above are charged as Class 2 misdemeanors punishable by probation and a sentence of up to 30 days in jail. If the defendant has prior convictions, the sentence can extend to 60 days and a fine of up to $1,000.
In situations that involve serious injury (requires medical attention), certain deadly weapons, sexual battery, domestic violence, or special victims (women and children, state employees, school employees or volunteers), the penalties may rise to the Class A1 or Class 1 misdemeanor level. Class A1 misdemeanors are punishable by probation, supervised probation, or up to 60 days in jail, as well as fines determined by the judge. For those with prior convictions, the jail sentence could rise to 150 days. Class 1 misdemeanors are punishable by probation and up to 45 days in jail (up to 120 days in jail for those with prior convictions), as well as possible fines.
Felony Assault in North Carolina
Felony assault in North Carolina involves the use of a deadly weapon with the intent to kill and/or that results in serious injury. As mentioned above, serious injury is generally any injury that might require medical attention. Intent to kill refers to a situation in which all the circumstances of the assault make it evident that the offender intends to kill the alleged victim. For instance, if violently threatening words were spoken or there existed any previous animosity between the defendant and the alleged victim, there may be grounds to suggest an intent to murder.
According to N.C.G.S. Ann. § 14-32, assault with a deadly weapon that results in either serious injury or involves the intent to kill is punishable as a Class E felony that carries 15-31 months in prison or up to 63 months for those with prior felony convictions. It is possible for a judge to impose a "presumptive" sentence of 20-25 months.
However, assault with a deadly weapon that involves both the intent to kill and serious injury is a Class C felony punishable by 44-98 months in prison, with a presumptive term of 58-73 months. Defendants with prior felony convictions could face up to 182 months in prison.
---
If you've been arrested for a violent crime, turn to the Wilmington violent crime lawyers at Whitley Coleman for the defense you need. Contact us today!
---
Let Whitley Coleman Defend You Against Your Charges
If you have been charged with a violent crime in Wilmington, contact our Wilmington violent crime attorneys to discuss your next steps in the defense process. Whether you have been charged with misdemeanor or felony assault, we can help you strategize a strong defense to combat the prosecution's case against you. We have many success stories throughout our practice, including numerous felonies dismissed. Let us represent you in court against your violent charges today.
Call Whitley Coleman at (910) 218-9973 or contact us online to learn more in a free consultation.
Types Of
Criminal Defense
Cases We Win
Put Our Expertise to Work for You!
Schedule a Free Consultation to Get Started Today
We're Here to Guide You!
Defense Attorneys
Dedicated to Your Case Schedule Your Complimentary Case
Evaluation with Our Team Today