Wilmington Violent Crimes Lawyers
Experienced Defense Against Violent Crime Charges in New Hanover County
At Whitley Coleman, our highly skilled attorneys have been fiercely advocating for clients in trial settings for numerous years. Led by the formidable duo of Jessica Whitley Coleman and John Coleman, our firm adopts a hands-on approach to every case we handle. Our invaluable background in prosecution sets us apart, which grants us a unique advantage in anticipating the strategies employed by the opposition. This insight allows us to craft a robust defense strategy tailored to counter any presumptions the prosecution raises preemptively. Our past accomplishments include successfully dismissing felony charges for our clients, and we are determined to achieve the best possible outcome for you. When you choose Whitley Coleman, you trust a team that combines experience, dedication, and a proven track record in violent crime defense.
---
Are you facing violent crime charges in North Carolina? Call Whitley Coleman today at (910) 218-9973 or contact us online to schedule a meeting with our violent crimes attorney in Wilmington!
---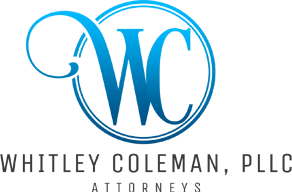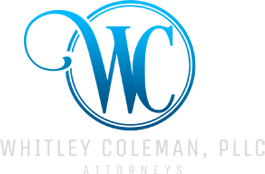 Choosing Whitley Coleman was a great choice because they informed me of everything I needed to know and it was a one time fee. I didn't have to do anything after that. They took care of everything for me.
Put a Former Prosecutor on Your Case. Numerous Felonies Dismissed with Our Advocacy.
What is Considered a Violent Crime in North Carolina?
In North Carolina, violent crimes encompass a broad range of offenses characterized by the use or threat of force against another person, resulting in physical harm or injury. These acts of aggression or violence are committed with the intention to cause harm or instill fear in others, leading to the categorization of such offenses as violent crimes in the state.
Common Types of Violent Crimes
Some common examples of violent crimes include:
Assault: Intentionally causing physical harm or the apprehension of harm to another person.
Battery: Physically striking or making unlawful physical contact with another person.
Homicide: The unlawful killing of another person, which can be classified as murder, manslaughter, or justifiable homicide.
Robbery: Taking someone's property through force, threat, or intimidation.
Sexual Assault: Non-consensual sexual acts, including rape, molestation, and sexual battery.
Kidnapping: Unlawfully and forcibly taking or confining another person against their will.
Domestic Violence

: Physical, emotional, or psychological abuse against a family or household member.

Arson: Intentionally setting fire to property or structures.
Carjacking: Taking possession of a vehicle by force or threat.
Aggravated Burglary: Entering someone's home or property with the intent to commit a crime while armed or using force.
What are the Penalties for Violent Crimes in North Carolina?
In North Carolina, penalties for violent crimes can vary depending on the specific offense committed and the circumstances surrounding it. The state has established sentencing guidelines and statutes that outline the potential consequences individuals may face if convicted of a violent crime.
Some of the potential penalties for violent crimes in North Carolina include:
Incarceration: Convictions for violent crimes can result in imprisonment. The length of the sentence will depend on the offense and can range from several months to many years; in severe cases, life imprisonment or even the death penalty may apply.
Fines: Violent crime convictions can carry substantial fines imposed by the court. The fine amount will depend on the offense and can vary greatly.
Probation: In some cases, a convicted individual may be sentenced to probation instead of or in addition to incarceration. Probation typically involves strict supervision and adherence to specific conditions imposed by the court.
Restitution: Courts may order individuals convicted of violent crimes to pay restitution to the victim(s) for any financial losses or damages suffered due to the offense.
Mandatory Minimum Sentences: Certain violent crimes have mandatory minimum sentences that require the court to impose a specific period of incarceration, typically without the possibility of parole or early release.
It's important to note that North Carolina's legal system treats each case individually, and penalties can vary based on factors such as the defendant's criminal history, aggravating factors, or potential plea bargains.
Misdemeanor Assault & Battery in North Carolina
N.C.G.S. Ann. § § 14-32 and 14-33 address 3 types of misdemeanor assault and battery:
assault and battery that involves physically injuring someone else;
attempt to commit an assault and battery or a show of force indicating that an assault and battery is imminent; and
affray, a fight between 2 or more people in a public place, likely to frighten others.
In most cases, any of the above are charged as Class 2 misdemeanors punishable by probation and a sentence of up to 30 days in jail. If the defendant has prior convictions, the sentence can extend to 60 days and a fine of up to $1,000.
In situations that involve serious injury (requires medical attention), certain deadly weapons, sexual battery, domestic violence, or special victims (women and children, state employees, school employees or volunteers), the penalties may rise to the Class A1 or Class 1 misdemeanor level. Class A1 misdemeanors are punishable by probation, supervised probation, or up to 60 days in jail, as well as fines determined by the judge. For those with prior convictions, the jail sentence could rise to 150 days. Class 1 misdemeanors are punishable by probation and up to 45 days in jail (up to 120 days in jail for those with prior convictions), as well as possible fines.
Felony Assault in North Carolina
Felony assault in North Carolina involves the use of a deadly weapon with the intent to kill and/or that results in serious injury. As mentioned above, serious injury is generally any injury that might require medical attention. Intent to kill refers to a situation in which all the circumstances of the assault make it evident that the offender intends to kill the alleged victim. For instance, if violently threatening words were spoken or there existed any previous animosity between the defendant and the alleged victim, there may be grounds to suggest an intent to murder.
According to N.C.G.S. Ann. § 14-32, assault with a deadly weapon that results in either serious injury or involves the intent to kill is punishable as a Class E felony that carries 15-31 months in prison or up to 63 months for those with prior felony convictions. It is possible for a judge to impose a "presumptive" sentence of 20-25 months.
However, assault with a deadly weapon that involves both the intent to kill and serious injury is a Class C felony punishable by 44-98 months in prison, with a presumptive term of 58-73 months. Defendants with prior felony convictions could face up to 182 months in prison.
Defenses to Violent Crime Charges
When facing charges for a violent crime, it's crucial to work with an experienced violent crimes lawyer in Wilmington who can develop a tailored defense strategy based on the specific circumstances of your case. While strategies will vary depending on the nature of the offense, here are some common defense strategies employed in violent crime cases:
Self-Defense: If you can demonstrate that your actions were taken in reasonable self-defense, meaning you believed your life was in danger or you were at risk of suffering serious harm, it may be possible to argue that your use of force was justified.
Lack of Intent: Some violent crimes require the prosecution to prove that you had the specific intent to cause harm or commit a crime. Your defense attorney may challenge the prosecution's ability to establish intent beyond a reasonable doubt.
Mistaken Identity: If you have been wrongly identified as the perpetrator of a violent crime, your attorney can investigate and present evidence to support your alibi or challenge the accuracy of eyewitness identifications.
Insufficient Evidence: Your defense attorney can challenge the prosecution's evidence, such as witness credibility, forensic analysis, or the handling of evidence, aiming to cast doubt on the strength of their case.
Constitutional Violations: If your constitutional rights were violated during the arrest, search, or interrogation process, your attorney can argue for excluding evidence obtained unlawfully.
Mental State: Depending on the circumstances, your defense attorney may explore the possibility of presenting evidence related to mental health issues or diminished capacity, which could impact your criminal responsibility or the severity of the charges.
Plea Bargaining: In some cases, negotiating a plea deal with the prosecution may be a strategic option to secure a reduced charge or a lighter sentence.
---
Secure Your Defense Today: Consult with our Wilmington violent crime attorneys to safeguard your future!
---
Contact Our Wilmington Violent Crimes Attorneys Today
If you are facing charges for a violent crime in Wilmington, it's crucial to seek the guidance of our experienced team of Wilmington violent crime attorneys. We understand the seriousness of your situation and are here to help you navigate the complex defense process ahead. Whether you are charged with misdemeanor or felony assault, our dedicated attorneys will work closely with you to develop a robust defense strategy aimed at countering the prosecution's case.
With a track record of success throughout our practice, including the dismissal of numerous felony charges, we have the knowledge and skills necessary to advocate for your rights in court. Our team will thoroughly analyze the evidence, interview witnesses, and explore every available legal avenue to build a strong defense tailored to your specific circumstances.
---
Contact Whitley Coleman today to schedule a FREE consultation with one of our violent crimes lawyers in Wilmington!
---
Types Of
Criminal Defense
Cases We Win
Put Our Expertise to Work for You!
Schedule a Free Consultation to Get Started Today
We're Here to Guide You!
Defense Attorneys
Dedicated to Your Case Schedule Your Complimentary Case
Evaluation with Our Team Today