Wilmington Traffic Violation Attorneys
Received a Traffic Violation? Let Us Help You Fight Your Ticket
The consequences of a traffic conviction can be severe, financially burdensome, and long-lasting. At Whitley Coleman, we understand the importance of maintaining your right to drive and keeping insurance premiums affordable. We will work tirelessly to achieve the best possible results in your case, whether you are facing charges for speeding or reckless driving. In some instances, we are able to resolve traffic tickets without you incurring insurance or driver's license points, and many times we can obtain a reduction of your charges. We also frequently resolve traffic tickets without clients even having to appear in court.
---
Fight your traffic violation with the help of our Wilmington traffic violation lawyers. To start your defense, contact us today at (910) 218-9973.
---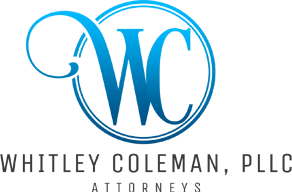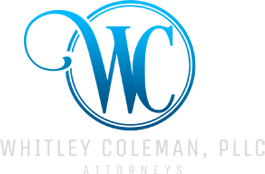 Choosing Whitley Coleman was a great choice because they informed me of everything I needed to know and it was a one time fee. I didn't have to do anything after that. They took care of everything for me.
At Whitley Coleman, we handle a diverse range of traffic violations including:
Aggressive driving
Reckless driving
Driving while license revoked
Expired tags/registration
No liability insurance
No operator's license
Passing a stopped school bus
Running a red light or stop sign
Seatbelt violations
Speeding infractions
Speeding Laws in North Carolina
One common traffic violation in North Carolina is speeding. There are 2 circumstances under which a driver can be charged with speeding – basic speeding or absolute speeding. Basic speeding means a driver operated at a speed greater than reasonable under the existing conditions and consequently drove at an unsafe speed. For example, driving 55 mph on an icy or snowy road with poor visibility could constitute a violation of North Carolina's basic speeding laws.
Absolute speeding refers to fixed speed limits. Driving beyond a fixed limit constitutes a direct violation of the absolute speeding laws. Some examples of fixed speed limits in North Carolina include 70 mph on interstate highways and 25 mph inside municipal corporate areas.
Speeding violations generally result in a fine from $10-$50, as well as $150-$200 of possible court costs. If the driver was speeding in a school or constructions zone, they could face a heightened fine of $250.
Let our attorneys at Whitley Coleman resolve your traffic case from start to finish. Schedule a free consultation online or at (910) 218-9973 to get started today.
Reckless Driving
In certain circumstances, a speeding violation or other traffic offense can lead to a reckless driving charge. In North Carolina, reckless driving refers to driving on a public roadway in such a way that is:
careless and heedless with willful or wanton disregard for the safety of others; or
without appropriate caution and at a speed or in a way that endangers or is likely to endanger any person or property.
To determine whether a person's driving qualifies as "reckless" under this statute, a judge might look to factors like the road and weather conditions at the time of the offense, the presence of traffic, whether the driver was paying attention to the road, and their driving speed. As a result, reckless driving charges will depend on each individual case, as the circumstances for a charge may vary.
Convictions for reckless driving are Class 2 misdemeanors punishable by up to $1,000 in fines and up to 30 days in jail for a first offense (up to 60 days for subsequent offenses). In certain situations, a conviction could also lead to license suspension if the person:
was driving more than 15 mph over the speed limit and over 55 mph;
was driving more than 80 mph; or
has a prior conviction from within the past 12 months.
Additionally, all reckless driving convictions will add 4 demerit points to a motorist's driving record and likely increase the insurance premium.
License Revocation and Limited Driving Privileges
Be aware that driver's licenses will be revoked as a consequence for most traffic offenses, not only for reckless driving. For instance, a license can be revoked for:
driving while impaired and excessive speeding;
refusing to take a breath or blood test when arrested for DWI;
accumulating too many driver's license points for traffic offenses; and
failing to appear for or failing to pay a traffic ticket.
In some situations, it is possible for a driver to request limited driving privileges from a judge that may allow the person to drive for certain limited purposes, such as to and from work, school, or emergency medical care. Violating the terms of your restricted license could result in further charges for driving while license revoked.
Why You Should Hire a Traffic Ticket Attorney in Wilmington, NC
If you receive a traffic ticket in North Carolina, hiring a traffic ticket lawyer can be a smart move. Our traffic ticket attorney in Wilmington will help protect your rights, examine the facts of your case and determine the best way to proceed. We are knowledgeable in North Carolina's traffic laws and have the experience necessary to challenge tickets vigorously.
Our legal team can negotiate with prosecutors on your behalf or even take the case to trial if necessary. This can often result in an improved outcome than simply paying the ticket – such as reduced fines or getting points removed from your driver's license. We can also advise you about potential consequences for pleading guilty or allowing insurance rates to increase as a result of paying a fine.
In addition, our Wilmington traffic ticket lawyer will be familiar with the court system in your area and have knowledge of how best to present your case. We can provide guidance on the overall process, including deadlines, paperwork requirements, and any other legal forms that may need to be completed.
Overall, hiring an experienced traffic ticket lawyer in Wilmington, NC, is vitally important when it comes to dealing with a traffic violation. Don't put your rights at risk – contact our firm today for help.
Understanding the Benefits of Hiring a Traffic Ticket Attorney
Dealing with a traffic violation can be a stressful and overwhelming experience. However, hiring a skilled traffic ticket attorney can provide numerous benefits and help you navigate through the legal process with ease. Here are some reasons why you should consider hiring a traffic ticket attorney:
Expertise and Knowledge: Traffic ticket attorneys specialize in traffic laws and regulations. They have a deep understanding of the legal system and can use their expertise to build a strong defense on your behalf.
Reduced Penalties: A traffic ticket attorney can negotiate with the prosecutor to potentially reduce the penalties associated with your violation. This may include minimizing fines, avoiding license suspension, or even getting the charges dismissed.
Save Time and Effort: Handling a traffic violation case requires significant time and effort. By hiring an attorney, you can save valuable time and focus on other important aspects of your life while they handle the legal proceedings on your behalf.
Protect Your Driving Record: Traffic violations can result in points on your driving record, which can lead to increased insurance premiums and potential license suspension. An attorney can help protect your driving record and prevent these negative consequences.
Peace of Mind: Knowing that you have a skilled attorney advocating for your rights can provide peace of mind during a stressful situation. They will guide you through the process, answer your questions, and ensure that your best interests are represented.
At Whitley Coleman, our experienced traffic ticket attorneys in Wilmington, NC are dedicated to helping clients fight their traffic violations and achieve the best possible outcome. Contact us today for a consultation to discuss your case and learn how we can assist you.
---
Received a traffic ticket? The attorneys at Whitley Coleman are well-equipped to fight your penalties. Contact us today.
---
Questions? Contact Whitley Coleman for a Free Consultation.
If you have been issued a traffic ticket or are facing other legal repercussions for a traffic violation in Wilmington, reach out to our legal team at Whitley Coleman to discuss your next steps. In some cases, resolving a traffic ticket can be as simple as paying the fine; in others, you may face license revocation and a court hearing. Our Wilmington traffic violation attorneys have handled everything in between and can guide you through every step of the legal process to protect your current and future driving privileges.
Call us at (910) 218-9973 or contact us online for a free initial consultation to discuss what's next in your case.
Types Of
Criminal Defense
Cases We Win
Put Our Expertise to Work for You!
Schedule a Free Consultation to Get Started Today
We're Here to Guide You!
Defense Attorneys
Dedicated to Your Case Schedule Your Complimentary Case
Evaluation with Our Team Today