Wilmington Juvenile Defense Lawyers
Defense for Juvenile Crimes in North Carolina
If you or your child are facing criminal charges as a juvenile, do not hesitate to get started on your defense. A criminal conviction can be significantly detrimental to minors, as it could have an affect on your future ability to find employment, a place to live, and retain good academic standing.
Our Wilmington juvenile defense lawyers at Whitley Coleman understand the importance and necessity of getting you out of your legal mess. With former prosecution experience and years of practicing law, we will help you strategize an effective defense against your accusations. We will gather the appropriate evidence in your favor and anticipate what the prosecution might claim against you. Whether you are facing underage DUI charges or drug possession charges as a minor, we can help you.
---
Is your child facing charges as a juvenile? Don't hesitate to get the aggressive defense you need by contacting Whitley Coleman today.
---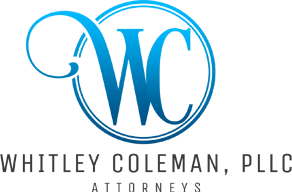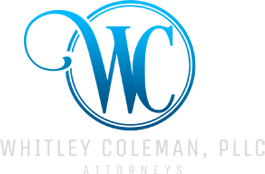 Choosing Whitley Coleman was a great choice because they informed me of everything I needed to know and it was a one time fee. I didn't have to do anything after that. They took care of everything for me.
Protecting the Youth Under our Roof – Let Whitley Coleman Get You Out of Your Mess
Underage DUIs
One common juvenile offense is underage DUI. North Carolina has a zero-tolerance policy for underage drivers under the influence; the state prohibits those under 21 years old to drive a vehicle while consuming any alcohol or while having any amount of alcohol or controlled substances in the body (unless the substance was lawfully obtained and taken as medically prescribed).
Underage DUI is charged as a Class 2 misdemeanor punishable by up to 60 days in jail and $1,000 in fines, as well as possible license revocation. The judge may decide alternatively to place the offender on probation with terms like mandatory drug and alcohol assessments, recommended treatment, and community service, though the possibility of this alternative sentence depends on whether the defendant has no prior convictions.
In addition to criminal penalties, an underage defendant will also face administrative penalties in the form of license revocation. Underage driver charged with DUI will have their license immediately revoked for 30 days. If they refuse to abide by the state's implied consent laws (refuse to submit to a blood and breath test), they could face up to 1 year of license revocation. Limited driving privileges may be granted after a mandatory 6-month revocation period.
Keep in mind that even if the defendant refuses a test, the mere smell of alcohol on an underage driver's breath is enough to convict them. After conviction, their license will be revoked for at least 1 year. Drivers who are at least 18 years old at the time and have no prior convictions may request limited driving privileges.
Note that underage DUI and the standard DUI are considered separate criminal charges in North Carolina, so it is possible in more severe situations for a person under the age of 21 to be charged with both underage DUI and DUI. However, in such a case the defendant will not face both sentences but the harsher of the two.
Drug Possession by Minors
Another criminal charge that might involve minors is drug possession. Recall that North Carolina prohibits the personal use, possession, or distribution of Schedule I-VI controlled substances, including marijuana. Minors are no exception to the law, and they may have to go through the Juvenile Court System and even adult court, depending on their age and the severity of the offense. North Carolina law loosely defines a "juvenile" as someone under the age of 16 years old, though even those aged 17 or 18 may come under the jurisdiction of some juvenile laws.
In particular, underage individuals 16 years or older could face serious charges as with consequences as serious as those for adults. It is possible for the minor to participate in the First Offender Program if they have no prior convictions, which may allow them to remove the charges from their record by successfully completing a 15-hour drug education program. Further, N.C.G.S § 5-90-96.1 grants immunity to minors with no prior drug convictions if they reveal the identity of the person who provided them the illegal substance.
---
To gain skillful juvenile defense, contact the Wilmington juvenile defense lawyers at Whitley Coleman today. We are here to help you through this process.
---
Contact Whitley Coleman for Legal Support
Juvenile charges are serious and must be handled by an experienced Wilmington juvenile defense lawyer. The consequences could significantly impact your adult life as you look ahead at your future, and it is not worth letting a mistake in your youth define your ability to grow in the future. At Whitley Coleman, we frequently work with underage individuals in the local college and school communities to navigate their criminal charges, from underage DUI to drug possession. We will help you get back on your feet.
Schedule a free consultation online or at (910) 218-9973 to learn more about how we can help.
Types Of
Criminal Defense
Cases We Win
Put Our Expertise to Work for You!
Schedule a Free Consultation to Get Started Today
We're Here to Guide You!
Defense Attorneys
Dedicated to Your Case Schedule Your Complimentary Case
Evaluation with Our Team Today