Immigration Attorneys In Wilmington
Brunswick, New Hanover and Pender Lawyers Dedicated to Helping You Succeed
Immigration issues can be complex, and the ability to navigate the system can be tedious. At Whitley Law, PLLC we are focused on not only how a criminal law case or personal injury case may affect your immigration status, but we can help with Dream Act applications or Petitions for visas. All of the support staff speak Spanish at Whitley Law, PLLC, and they are able to help with translation services along with explaining paperwork.
Immigration issues not only affect the individual but can affect the family. Whitley Law, PLLC is dedicated to giving each client and family excellent legal services on all your criminal defense, traffic, personal injury, or immigration needs in Brunswick, New Hanover, and Columbus Counties.
---
Asuntos de inmigración pueden ser complejas, y la capacidad de navegar por el sistema puede resultar dificil. En Whitley Law, PLLC estamos enfocados en no sólo como un caso criminal o un caso de lesiones personales puede afectar su estado de inmigración, pero podemos ayudar con aplicaciones de Dream Act o peticiones para visas. Todo el personal hablan español en Whitley Law, PLLC, y son capaces de ayudar con servicios de traducción junto con explicando el papeleo.
Temas de inmigración no sólo afectan al individuo, pero pueden afectar a la familia. Whitley Law, PLLC se dedica a dar a cada cliente y familia excelentes servicios legales en toda su defensa criminal, tráfico, lesiones personales o necesidades de inmigración en los condados deBrunswick, New Hanover y Columbus.
Accessible Counsel Available 24/7

Strategic Defense with Proven Results

Experienced & Devoted Attorneys

A Full Team in
Your Corner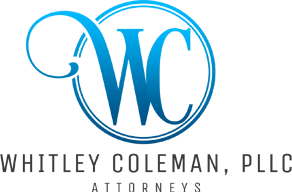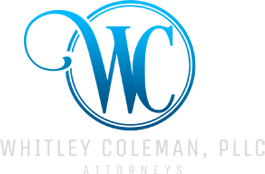 Choosing Whitley Coleman was a great choice because they informed me of everything I needed to know and it was a one time fee. I didn't have to do anything after that. They took care of everything for me.
Types Of
Criminal Defense
Cases We Win
Put Our Expertise to Work for You!
Schedule a Free Consultation to Get Started Today
We're Here to Guide You!